Sit in the generous sunshine of summer —
A bright blue sky overhead.
Join millions of leaves.
Join grasses and trees.
Soak up the warmth from
heaven.
Pause in the generous sunshine
of summer.
Look for a cool, clear brook.
Rest in the shade
That summer has made.
Rest and refresh the soul.
Bask in the generous sunshine of summer.
Indulge in its timelessness — the quiet unfolding of nature itself,
Abundantly giving,
Abundantly living.
Beauty transcends the earth, and leads to eternal worth!
—Peggy Ferrell
Christ's Church of the Hills
4809 Mariaville Road
Schenectady, NY 12306
July 2014
Rev. Susan Strang
Church Office: 346-1900
or 491-8135
E-mail Address:
cch3461900@NETZERO.COM
Church Service at 9:30
MOHAWK RIVER BOAT TRIP JULY 12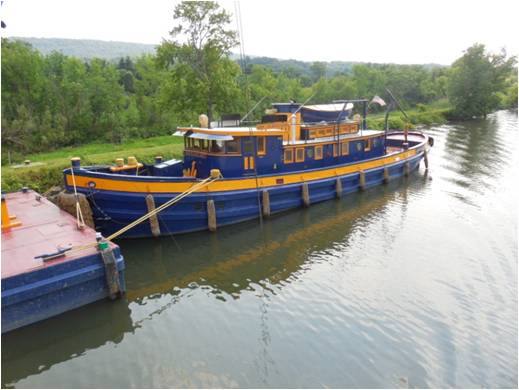 July 12
th
20 +/- of us will go for a ride together. Some will go ahead for lunch, others arrive at launch time 3:00, some will stay for dinner. Lena Becker's phone is 384-3793 if you have any questions.
PRAYER 911
On July 13
th
Merridy Aggen will be in worship with us to discuss the Prayer 911 project she is getting started. It is an ecumenical effort at praying with and for neighbors. Come with questions, come and see if this is something you would like to do. Some will do the over the phone praying with those in need of prayer and others will receive alerts to pray for this person with that kind of need. The more the merrier.
MEETINGS FOR JULY
July 14
th
the Trustees meet at 6:30 at church
July 22 the Session meets at 7:00 at church
July 29
th
the Deacons meet at 6:30 at Corinne's
SAVE THE DATE SAVE THE DATE!!!
Country Fair is September 20, 2014
Date Greeters Nursery Readers
7/6 Marion McKeon Stephanie Carter Anne Levey
13 The Moran Family Kim Moran Cathy Quick
20 Harvey Nolan Cathy Nilsen Betsi Turner
27 John and Sandy Nancy Migneault Greg Welsh
VanOort
8/3 Nancy Marotta / Mary Gordon
Communion for August
3
rd
Preparers: George and Kim Ciezkowski
3 MISSION SERVICE OPPORTUNITIES
This year again a CCH crew will be at Yates Village serving lunches to hungry kids. Thank you Corinne for organizing us for so many years.
If you have extra garden produce this summer, or know people who will, please bring it to the church. We will be gathering in all summer to share with neighbors at the Bethesda House food bank. Someone is in the office Saturday mornings from 9-11, bring it to worship on Sunday morning or other times by arrangement. Church phone 346-1900. Susan Strang 491-8135
July 15
th
marks our first time sending a crew to serve at the Regional Food Bank in Latham. So far 10 have signed up. They have sit down jobs as well as standing jobs. The plan is to go once a month with everyone bringing their calendars so we can pick the next shift before we leave the food bank that night. This is of course on an as able basis. It should be fun and eye opening about this wonderful ministry. If you want to know more details ask Bree Koetzner who goes once a week on her own.
Would you like to knit or quilt come prepared to learn and help. Thursday evening at 6:30PM. Or talk to Susan or Cathy.
COMPUTER TRAINING FOR THE PROJECTOR +++
We need several people to know how to manage the projector in church, Cathy Quick has done this work so far but in the long run she deserves a chance to just come and worship. If you are willing to take a turn managing the computer during church please let her know. Training is certainly available!
Cathy is available on Saturdays to teach anyone interested. Call me at 495-6923 as to when you want to come.